Save time with this list of top kids birthday party venues in Decatur IL. Here is a wide variety of businesses that cater to Decatur Illinois children's birthday parties.
Affiliate links are provided on this page for your convenience. Here is our disclosure policy.
Kids Bowling Birthday Party Places
Bowling birthdays for children are an easy and fun way to celebrate your child's birthday. Most bowling centers offer bowling party packages that include bowling, food and clean up. You can get some bowling party favor ideas here . We like this one .
A birthday party at Spare Time Lanes is a fun and 'almost' trouble free way to celebrate this special occasion in the life of your family. You bring the cake – we'll do the rest! We do the work while you have the fun! Limit 5/6 people per lane. Food and drinks are available at our Snack Bar but please feel free to bring a birthday cake, birthday cupcakes, candy, etc. Bumpers and bowling ball ramp available upon request.
Kids Painting Pottery Birthday Party Places
An artistic and fulfilling way to celebrate a birthday for all of the party guests. Paint pottery party venues usually host many birthdays for kids of all ages and they are good at it. They make great party favors too! If you want to give something extra, we picked a cute paint pottery party favor here .
From pre-school kids to adults, the Madden Arts Center is the place to have a party if you love art! We provide a quality art teacher and an hour-long art project in the Studio and you provide the cake, balloons, games and all the rest. There are many different kinds of artistic birthday party themes to choose from. For example: Safari – Draw or make sculptures of animals, Princess – Make tiaras, Superhero – Draw and paint comic book characters, Rhythm games and instrument-making for musicians, Wearable shoes and clothing with fabric paints and techniques, Improv and performance activities for the budding actor.
Kids Gymnastics Birthday Party Places
Gymnastics birthday party venues are offered by most children's gym businesses. That means you can count on a well organized and hassle free gymnastics party celebration for your guests usually hosted by an experienced gymnastics coach. You can get some gymnastics party favor ideas here . We like this one .
Treat your child to a fun filled birthday party at GYM FUSION! Bounce around our 10,000 square foot facility, which is exclusively for you and your party. Bars! Beam! Trampoline! Have you heard that we have a foam pit? (Parents tell us that kids sleep well after parties!) Our gymnastics parties are a fun time for all, and no prior gymnastics experience is needed to enjoy one of our birthday parties!
Bounce House Birthday Party Places
Whether it's an indoor play bounce house or a bouncy house that is brought to your home and then setup, boys and girls love jumpy houses. Many times you can pick just the right kind of bounce house theme. Castles, animals, superheros, princess are just some party themes to consider. Do you want some cool bounce house party favors, this one , we think is cool.
When you rent from Airwalk Action, you can expect friendly service, on-time delivery, and clean units! Example inflatable themes: Paw Patrol, Frozen, Sports Theme, Justice League, Shopkins, Retro, Monster Trucks, Dora the Explorer, Party House, Toy Story 3, Castle, Scooby Doo, Dream Castle, SpongeBob.
We have a large selection of bounce houses and the equipment necessary to inflate them. All prices include 4 hours of fun, plus set up and take down.
Every child, every age loves an inflatable. We have everything from bounce houses, water slides, and obstacle courses to inflatable games. They have more than just inflatables, other options are laser tag, speed pitch, build a buddy and more…
Ice Skating Birthday Party Places
Some ice skating venues are great places have birthday parties. Decorated private party areas, balloons, goodie bags and more can be provided by many ice skating party places. If you need a own ice skating party favor idea, we think these are pretty "cool".
Birthday party packages include: One skating admission/skate rental per paid guest, 1 meeting room rental, Two tables and chairs for guests, 1 table for cake, Soft drinks (All soft drinks, water, etc. must be purchased from the Decatur Civic Center)
Birthday parties by reservation only. Check with this roller skating birthday party place for details on their birthday packages.
Sports Center Birthday Party Places
Activity and athletics for the kid that loves sports can be found at these sports center birthday party venues. Basketball, soccer, vallyball are some of the sports birthday parties to consider. Here are some cool sports party favors
Kids love the Build Your Own Sports Party at the DISC! Your party guests can climb the rock wall, use the batting cage, and play on the basketball, volleyball, soccer, and inflatables. A party room is also available at a minimum fee.
Miniature Golf Birthday Party Places
Mini golf party venues offer great birthday party packages for children. They provide easy and fun birthdays and usually include food, drink, and cleanup for the party guests. Need mini golf party favors. We like these .
Overlook Adventure Mini Golf doesn't have any info about mini golf birthday party packages, but you can check with them or just bring all the kids to this miniature golf course for a good time before or after cake and ice cream.
Swimming Birthday Party Places
Swimming birthday party venues can include a private table, food, drinks, and birthday cake. Great birthday spot for a summer birthday party, childrens indoor swimming venues can be year round. Check out these cool swimming party favors .
Celebrate your kids birthday at the Decatur Family YMCA! We will set up your party room with tables and chairs and you bring the rest to complete your birthday theme! Birthday party theme suggestions include Hawaiian luau, under the sea, sports-themed, superhero, and princess party. You can bring decorations to incorporate your theme, music, food and drinks. 1 hour in the party room and your choice of: 1 hour in the gym, 1 hour in the pool, 1 hour in the bounce house, or 1 hour in the Youth Wellness Center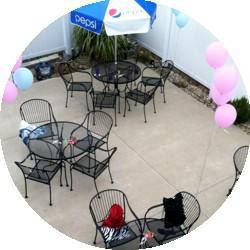 Not many details about the swimming pool birthday party options for this one, but they promise a great time to remember when you have a kids pool party on their private patio.

Included in the museum birthday party packages: Themed place settings (tablecloths, plates, napkins, cups, and silverware) for up to 35 people. Party Host to assist with any and all party needs. Private use of Party Room/Classroom for 2 hours… and more. They have more than one option so check them out, some examples are Theme Options: Princess Package, Superhero Package, Safari Package, and Mad Science Package
Zoo Birthday Party Places
Sometimes you have to travel to a good zoo birthday party venue. They can be worth it for kids that love animals and haven't seen the many different kinds of animals available to see at zoos. Some even have sections where the children can pet the animals. Have a look at these zoo party favors .
Have you ever wanted to get up close to some of Scovill Zoos animals? Then consider these extraordinary experience for a birthday gift.
We hope you enjoyed our list of the best Kids Birthday Party Places in St. Charles MO. Make your St Charles Birthday Party extra special with these ideas handpicked by us!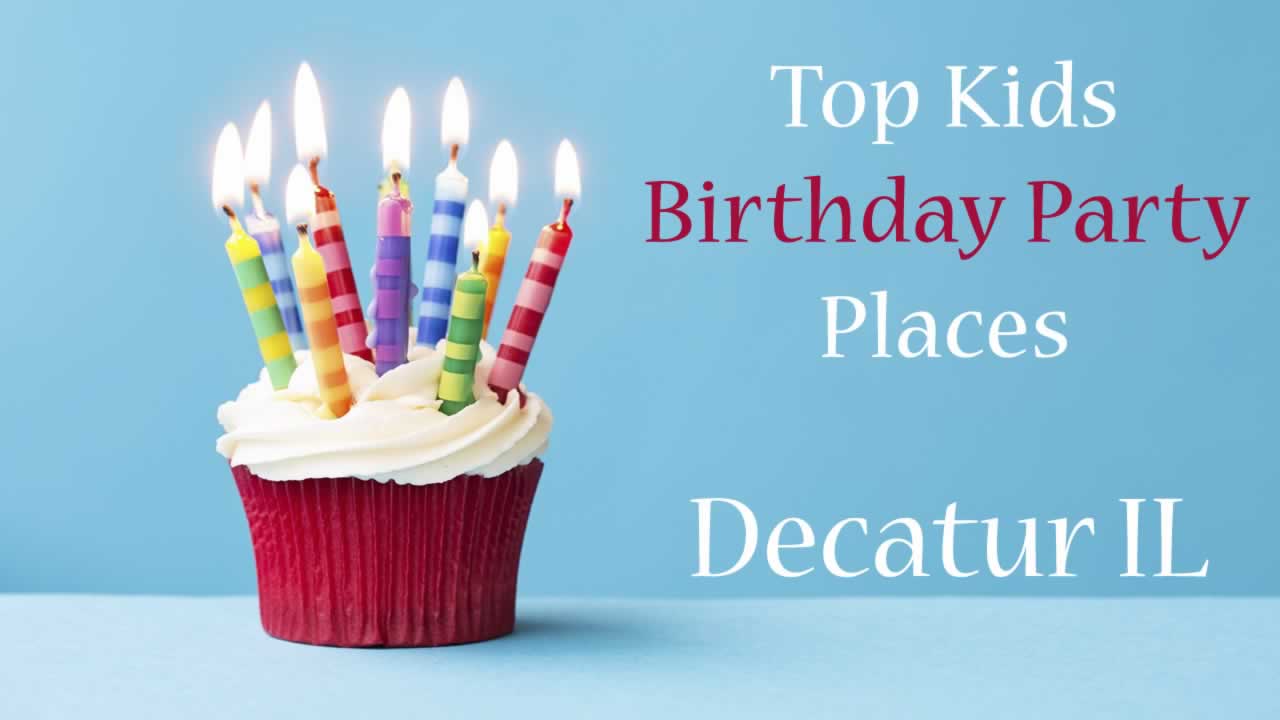 ---