Check out the coolest dc comics birthday party favors for kids. Fun, easy and exciting dc comics party favors from treats to toys for your special occasion.
All the children will enjoy these ideal dc comics gifts for a thank you.
Affiliate links are provided on this page for your convenience. Here is our disclosure policy.
---
---
---
---
---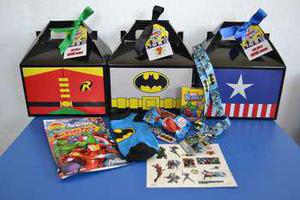 Custom made box filled superhero goodies. more about Superhero Box
---
Tote bags in variety of colors with comic accent. more about POW-Wham Bags
---
Superhero inspired push pop cakes. more about DC Pop Cakes
---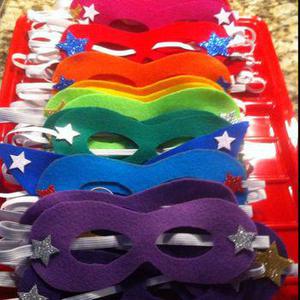 DIY mask in different colors. more about Superhero Mask
---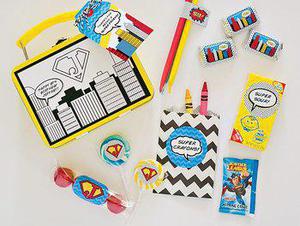 Assorted goodies in a yellow bag. more about DC Treat Bag
---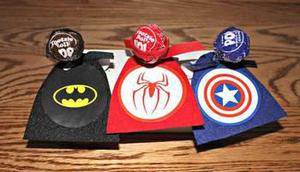 Lollipops in dc comics inspired. more about Dc Lollipops
---
DIY soaps or chocolate in lightning shapes. more about Lightning Soaps
---
DIY picture frame with comic heroes inspired. more about Comic Heroes Frame
---
Custom made paper favor bag with dc comics accent filled of coloring books. more about Heroes Bag
---
Simple blue goodie bag packed with toys and treats. more about Superheroes kit
We hope you found some amazing party favors ideas for your dc comics party celebration. Any child will be happy to go home with any of these treats. Party favors don't have to be expensive and if you need more ideas you can check out Pinterest. We hope you enjoy your day and you have a wonderful party!
---