Find the best ladybug party favor ideas for kids. There are so many cool ladybug party favor ideas from goodie bags to candy, these ladybug party favor ideas are sure to be a hit with all the children.
Easy, fun ideas for treats that any boy or girl would love to take home.
Affiliate links are provided on this page for your convenience. Here is our disclosure policy.
---
---
---
---
---
---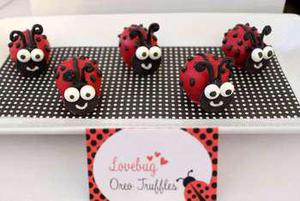 Ladybug inspired oreo. more about Ladybug Oreos
---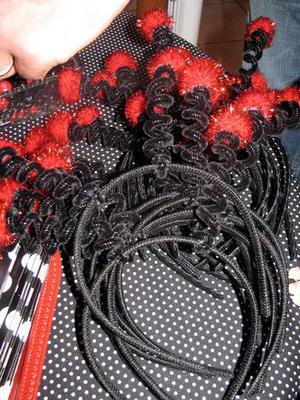 Headbands in ladybug accent. more about Ladybug Headband
---
Simple brown paper bag with tag tie in a ribbon. more about Bug Treats
---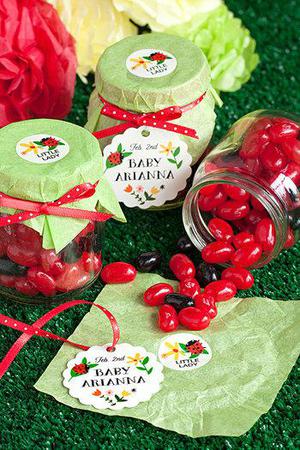 Red and black jelly beans in a jar with tag. more about Buggy Jelly
---
Bug catching kit toy. more about Bug Kit
---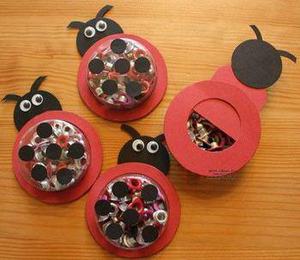 DIY treat storage. more about Ladybug Loots
---
Ladybug inspired clip. more about Ladybug Hairclip
---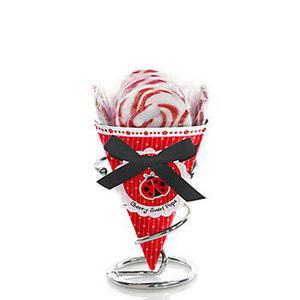 Filled candies in cone shape. more about Ladybug In A Cone
---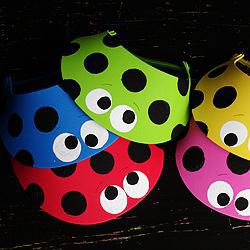 Visors in ladybug accent. more about Bug Visors
---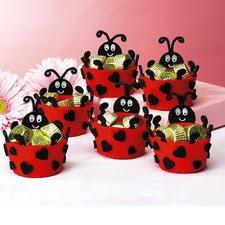 Mini holders filled with kisses. more about Ladybugholders
We hope you found some amazing ladybug party favor ideas for your party celebration. Any child will be happy to go home with any of these treats. Party favors don't have to be expensive and if you need more ideas you can check out Pinterest. We hope you enjoy your day and you have a wonderful party!
---