The best School Supply organization ideas! Find the top storage and/or organization ideas. Great School Supply ideas for the home or office. Unique, easy and fun ideas to get your home or office in order and clutter free. Best School Supply ideas that will make you look and feel like a rockstar.
Great ideas to make organizing more fun and keep things in the house tidy. Take a look at some of the coolest School Supply ideas. Get the best organizing tips now!
Affiliate links are provided on this page for your convenience. Here is our disclosure policy.
---
---

Oragnizer your school supplies in your desk with this cute idea. Use decorative storage boxes and label with vinyl letters or Sharpie. more about Desk Organizer
---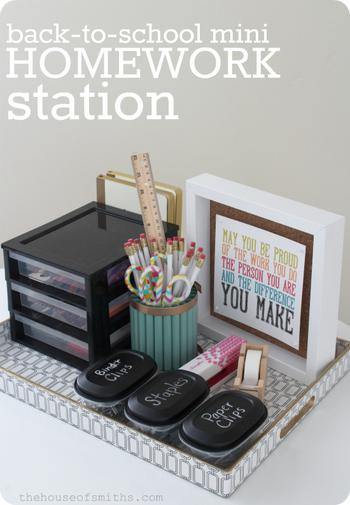 Homework Station Organizer
Small containers to store paperclips – binder clips and staples. Pencil cup and small sliding drawer system to organizer all other items. more about Homework Station Organizer
---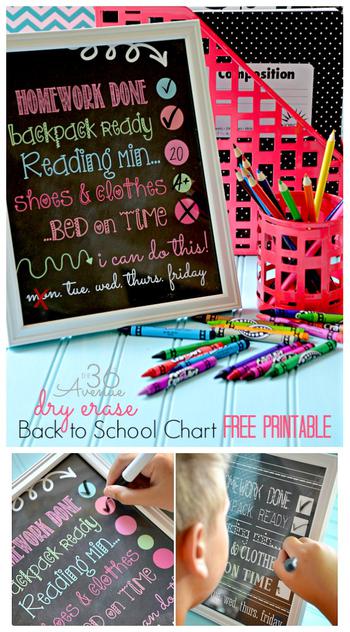 School Supply Organization Idea
Vertical file to hold notebooks and matching pencil cup to hold pens and markers. more about School Supply Organization Idea
---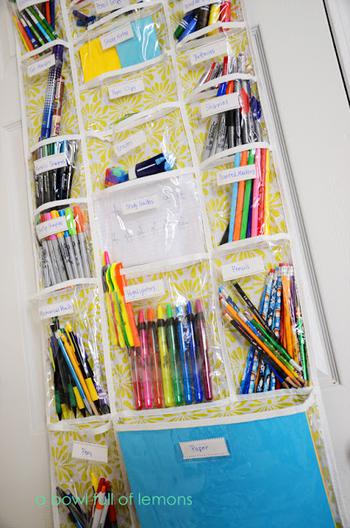 Use a hanging shoe organizer to store pens – pencils – erasers and more. more about School Supply Storage
---

Place mason jars in a plastic caddy to organize pens – pencil – glue – post it notes (anything to make homework easier). more about Homework Caddy
---
Use a zipper planner and then clear zipper pouches to seperate out pens – pencils – erasers. more about School Supply Idea
---
Mason jars to store supplies and label with chalkboard labels. more about Mason Jar Organization
---
We hope that you found some budget friendly and awesome School Supply organization ideas. All these ideas will keep you and / or your family organized. As you can see, no matter if you want to DIY or buy things to keep you organized you can find some awesome School Supply options. You can also check out Pinterest for School Supplies ideas. Now is the time to get organized and/ or find storage options to keep your life tidy and clutter free! Enjoy!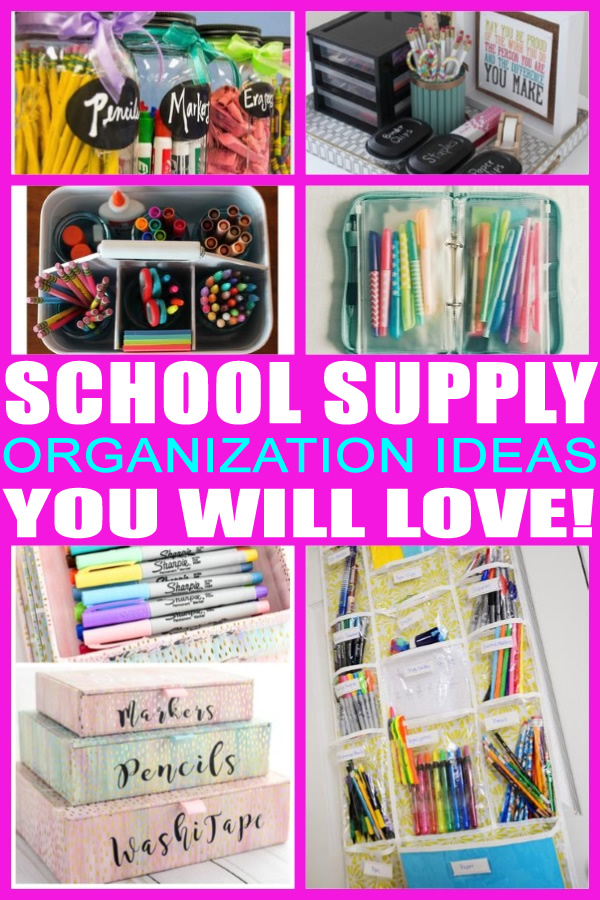 ---